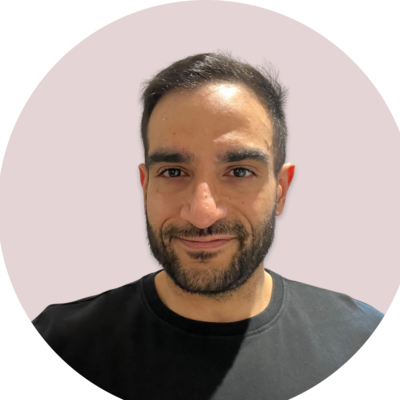 حول Mohamed Al Ameer:
With 11 years in IT strategic partnership, project management, and governance, I adeptly align tech initiatives with business objectives, partnering with C-suite to drive strategic agendas. Skilled in change management, project oversight, and IT governance, I bridge technological and operational domains while fulfilling organizational goals, representing a strategic link between IT and business functions, ensuring robust project execution and promoting a culture of continuous innovation and growth.
تجربة
BMMI – Kingdom of Bahrain                                                                                                               Jan 2012 - Present
MIS, Project Delivery & IT Governance Manager                                                           Aug 2021 - Present
Entrusted with the governance of enterprise IT, alignment of IT and business strategies and overseeing the successful delivery of IT projects.
Working with the C-suite executive team to collaboratively develop strategic initiatives, resulting in a 40% increase in IT services & operational portfolio.
In-house implementation of ISO27001 resulting in 99% compliance score on internal and external audits, which is a 40% improvement compared to previous years.
Spearheaded fundamental change processes and managed an incident management team, resulting in an increase of 50% of operational efficiency.
Leveraged several business partnership engagements via utilization of in-house automation and workflow engines, resulting in a 40% increase in business operations efficiencies.
Management Information Systems Specialist                                                              Jan 2014 – Aug 2021
Responsible for designing, implementing and maintaining information systems that efficiently meet the organizational needs.
Implementation of performance management system that resulted in an enhanced goal setting and performance assessment accuracy by 70%.
Leading the Oracle Self Service Human Resources project that led to the reduction of processing time for HR requests by 60%.
Implementing business intelligence dashboards via Power BI, leading to a 30% operational efficiency & enabling data-driven decision-making.
Young Leader Programme Internship                                                                                Jan 2012 – Jan 2014
Aimed to recruit and recognize high caliber graduates to enroll within the organization through a rotational training methodology.
التعليم
Education
NYIT (New York Institute of Technology) – Kingdom of Bahrain
Bachelor of Science in Computer Science (Magna Cum Laude – High Distinction), 2011
Certificates
Certificate in Governance Enterprise IT (CGEIT)
Prince2 Project Management
ILM Level 5 Leadership and Management
ITIL Certificate in IT Service Management
المحترفون الذين يتنافسون مع Mohamed
محترفون من نفس قطاع التكنولوجيا والإنترنت مثل Mohamed Al Ameer
محترفون من قطاعات مختلفة بالقرب من Manama, محافظة العاصمة
المستخدمون الآخرون الذين يطلق عليهم Mohamed
وظائف بالقرب من Manama, محافظة العاصمة
---

Awal Group of Companies

Bahrain, البحرين

Cost EngineerJob Location : BahrainRequirements :?Must be in Bahrain?Immediate joining?Need experience

---

LHR Saudi Arabia

Manama, البحرين

Who is our client and your future employer?: · Ranked among the world's largest petrochemicals manufacturers, it is a public company based in Riyadh, Saudi Arabia. With operations in around 50 countri ...

---

Kar Group

Bahrain, البحرين

Office Assistant · Eligibility : · Experience in Microsoft Office, especially Microsoft Word, Microsoft Excel, and general office tasks.Must have strong English written and oral skills.Immediate start ...