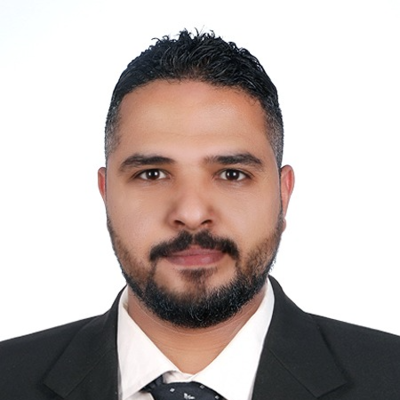 Ramy Ehab Ali Nada
Dear All,   Hope this  finds you all well & safe, My Name is Ramy Nada and I'm a Senior  Legal Counsel with 9 years of experience in the GCC especially in the corporate sector and company formation, legal translation, Drafting, Reviewing, and translating All kinds of contracts.Experience with Sijilat & execution court system. Can start immediately  kindly find my attached CV for more information. and for any clarification kindly feel free to contact me at  33033484 Thanks Ramy Nada Senior Legal counsel 
Manama, محافظة العاصمة
Обо мне:
Dear All,   
Hope this  finds you all well & safe, 
My Name is Ramy Nada and I'm a Senior  Legal Counsel with 9 years of experience in the GCC especially in the corporate sector and company formation, legal translation, Drafting, Reviewing, and translating All kinds of contracts.
Experience with Sijilat & execution court system. 
Can start immediately  
kindly find my attached CV for more information. and for any clarification kindly feel free to contact me at  33033484 
Thanks 
Ramy Nada 
Senior Legal counsel 
Опыт работы
Osama Anawar Law Firm. Manama - Bahrain
Другие пользователи, которых зовут Ramy Ehab Ali
Профессионалы из разных отраслей рядом Manama, محافظة العاصمة
Вакансии рядом с Manama, محافظة العاصمة
Найдено: beBee S2 BH - 4 дня назад

---

Vinirma Consulting Private Limited

Bahrain

Полная занятость

VAM Systems is a Business Consulting, IT Solutions and Services company with operations in UAE, Bahrain, USA, Australia, Singapore & India. VAM Systems is currently looking for IT Developer for our Bahrain operations with the following skill set and terms and conditions: Skills ...

Найдено: beBee S2 BH - 6 дней назад

---

Bahrain Airport Services

Al-Muḥarraq

Полная занятость

Main Objectives Assist in aircraft technical handling and servicing activities within the assigned shift. Ensure efficiency in operations by visually inspecting the aircraft as per specific guidelines and servicing these as per the standard and under the engineer supervision. · M ...

Найдено: beBee S2 BH - 4 дня назад

---

Hireejobsgulf

Manama, Bahrain

Full-time

Compliance Officer for MedNet Bahrain As a member of Munich Re the MedNet Bahrain is one of the leading managed care service organizations that caters to healthcare needs. We are currently looking to hire a ?Compliance Officer? to ensure MedNet operates in compliance with all loc ...