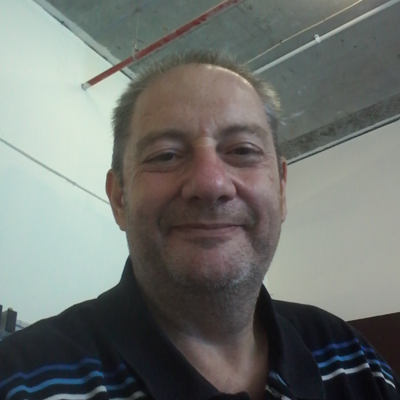 Trevor Owen
Over 40 years experience in construction for Contractor, Consultant and Client
Manama, محافظة العاصمة
Обо мне:
Over 40 years experience in construction for Contractor, Consultant and Client
Опыт работы
Experience in all aspects and Disciplines of construction, for over 40 years, from being site engineer to Project Manager and Project Director
Образование
HNC in civil engineering and ACIOB (chartered institute of building - UK)
Профессионалы из разных отраслей рядом Manama, محافظة العاصمة
Вакансии рядом с Manama, محافظة العاصمة
Найдено: beBee S2 BH - 3 дня назад

---

VAM SYSTEMS

Bahrain

Полная занятость

VAM Systems is currently looking for IT Developer for our Bahrain operations with the following skillsets & terms and conditions: Skill set required: . Minimum of 7 years of experience in developing application on , VB.NET, C#, HTML5 with SQL database. . Minimum of 3 years of ex ...

Найдено: beBee S2 BH - 5 дней назад

---

Novetta

Manama, Capital, Bahrain

Полная занятость

Accenture Federal Services delivers a range of innovative, tech-enabled services for the U.S. Federal Government to address the complex, sensitive challenges of national security and intelligence missions. Refer a qualified candidate and earn up to $10K. · Learn more here > : · W ...

Найдено: beBee S2 BH - 1 неделю назад

---

Charterhouse Middle East

Manama

Полная занятость

We are looking for a driven Restaurant Manager to join our incredible team at Charterhouse Middle East in Bahrain, Bahrain. · Growing your career as a Full Time Restaurant Manager is an incredible opportunity to develop useful skills. · If you are strong in leadership, cooperatio ...