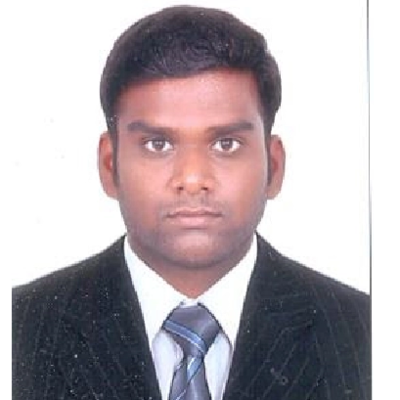 Karthikeyan Selvarajan
Dear sirI am a BE graduate with 9 years hands on experience in diverse electrical field such as electrical IT maintenance,hydro power plant projects,U G cable tracing..currently working in Bahrain for the past 5 years.looking for the job opportunity.i herewith attached my CV.please find the attached CV for your kind perusal.would like to hear from you soon.Thanks and regards,S.Karthikeyan.+97335052517
Manama, محافظة العاصمة
Обо мне:
Dear sir
I am a BE graduate with 9 years hands on experience in diverse electrical field such as electrical IT maintenance,hydro power plant projects,U G cable tracing..currently working in Bahrain for the past 5 years.looking for the job opportunity.i herewith attached my CV.please find the attached CV for your kind perusal.would like to hear from you soon.
Thanks and regards,
S.Karthikeyan.
+97335052517
Опыт работы
UG cable locator(LV/MV)-5 years
Hydro power projects-(4*9MW & 1*24MW)-3.4 years.
IT maintenance-Wipro CDC-3,Guindy,chennai-1.1 year.
Образование
B.E in Electrical and Electronics with first class 65%
Профессионалы из разных отраслей рядом Manama, محافظة العاصمة
Вакансии рядом с Manama, محافظة العاصمة
Найдено: beBee S2 BH - 1 неделю назад

---

Hireejobsgulf

Bahrain

Full-time

Key Requirements: · Minimum 10 years of experienceMust have a Bachelors qualificationMasters degree highly preferredExperience of projects in the GCCWorking knowledge of latest building codes, ASHRAE, CIBSE, IPC, NFPA Standards etcREVIT skills (an Advantage)

Найдено: beBee S2 BH - 3 дня назад

---

MaritimeJobs

Hidd

Полная занятость

Category Vessel Operations Salary 4500 Employment type Contract Experience Mid Career Skills Required chief mate or a master with valid II/3 cetificate and a minimum of 1 year experience in ASD tugs harbour operations - contract type 4 + 2 Apply Instructions please send all resu ...

Найдено: beBee S2 BH - 1 день назад

---

Alshaya Group

Manama

Полная занятость

Store Manager-American Eagle-KSA CP · Job No: · 3606835 · Location: · Central Province · The Role: Your role will be to maximise store contribution by proactively driving sales, reducing stock loss and managing controllable costs. · Motivating and developing your team members w ...